Cell- and exosome-based liquid biopsy is now here. As a liquid biopsy company, BioFluidica has created the future of liquid biopsy by creating LiquidScan®. *LiquidScan isolates rare cells and exosomes, making diagnostics possible for cell- and exosome-based liquid biopsy.
*LiquidScan combines cutting-edge microfluidics, advanced immunoaffinity chemistries, automation hardware, and workflow optimization to put liquid biopsy within easier reach for precision medicine for multiple cancers and prenatal diagnostics testing.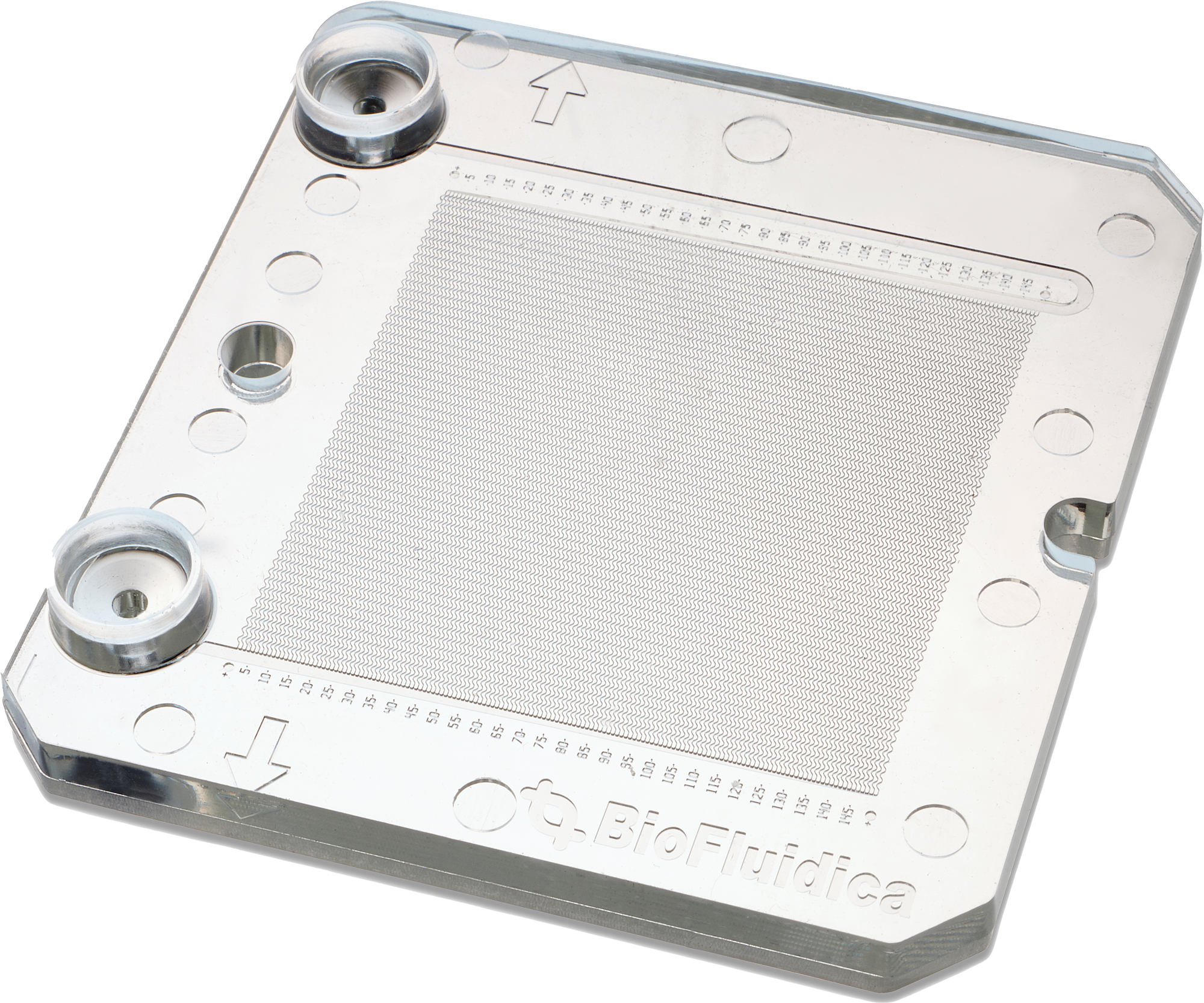 THE FUTURE OF LIQUID BIOPSY
BioFluidica LiquidScan isolates and enriches rare cells and exosomes from liquid biopsy samples. LiquidScan can enrich CTCs or fetal cells (trophoblasts) from whole blood and exosomes from plasma, enabling rare cell-based and exosome-based liquid biopsy analysis.
*LiquidScan is for Research Use Only
ABOUT BIOFLUIDICA
BioFluidica is a privately held biotechnology company that has developed a revolutionary liquid biopsy platform allowing for the isolation and analysis of all liquid biopsy biomarkers, including rare cells, extracellular vesicles (EVs; exosomes), and cfDNA, on one fully automated platform. The Biofluidica platform has been clinically tested on nine different cancer and prenatal patient samples and is currently used for a large variety of research applications to advance the field of liquid biopsy. The ultralow sensitivity expands the capability of current liquid biopsy applications. We are expert consultants in exosome isolation, fetal cell (trophoblast)  isolation, CTC isolation, and next-generation liquid biopsy. We develop and launch innovative scientific instruments, reagents, and software systems designed to provide exceptional value for scientists, clinicians, and patients.