LiquidScan™
RE-IMAGINES LIQUID BIOPSY, ENABLING ANALYSIS OF CTCs, FETAL CELLS AND EXOSOMES.
LiquidScan uses high-fidelity pipetting robotics to supply blood or other liquid biopsy samples to BioFluidica microfluidic chips positioned on the LiquidScan Module. The chips are surfaced with anti-biomarker antibodies for biomarker capture and the "no-loss" closed-loop pipetting system eliminates sample loss and aerosols and allows a relatively large volume of blood to be passed through the microfluidic chips. Captured cells or exosomes are released from the chip and collected for downstream analysis. Cells and exosomes are viable and available for molecular analysis methods as well as immunological methodologies. We have found FISH (fluorescent in situ hybridization) to be a powerful yet facile diagnostic method to test for sequence markers.
WORKFLOW

PLATFORM
The LiquidScan STARlet consists of the LiquidScan Module which holds up to eight BioFluidica Microfluidic Chips. There are two types of chips, chips to isolate rare cells and chips to isolate exosomes and cfDNA. The LiquidScan Module and the LiquidScan Software have been designed to operate the Hamilton Microlab STARlet liquid handling robot.
These components provide for a walk-away automated system for the enrichment of rare cells and exosomes from liquid biopsy samples. The user adds the sample tube(s) on to the platform and selects the desired protocol on the LiquidScan Software and walks away. The software orchestrates the addition of sample to each chip, typically 0.5 ml – 4 ml of blood, subsequent washes and ultimately elution and collection of the enriched sample, ready for downstream analysis.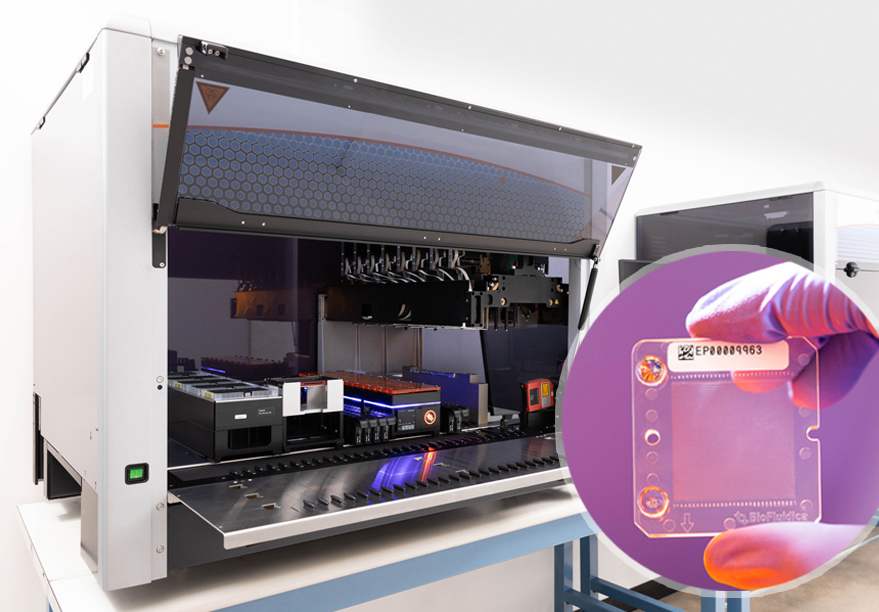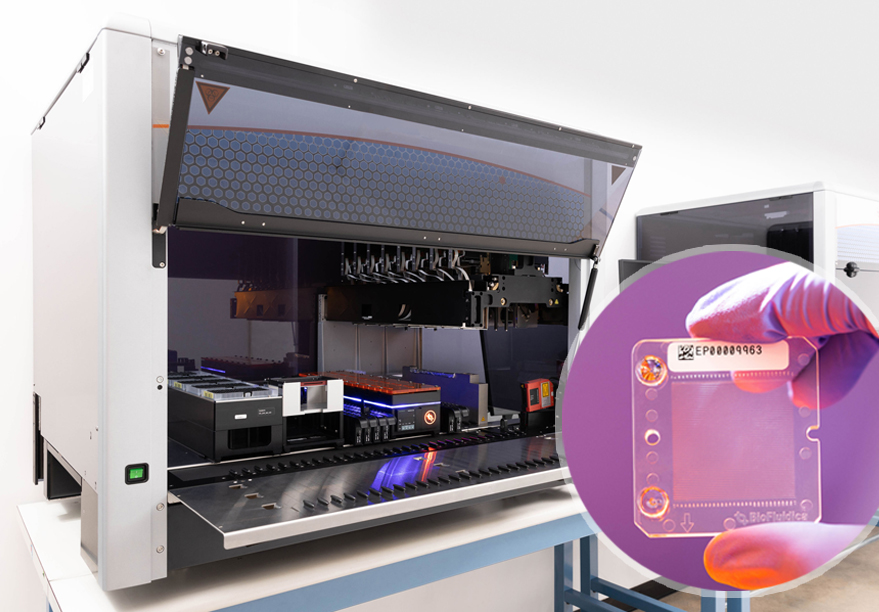 STARLET SYSTEM
The LiquidScan STARlet System
Hamilton Microlab STARlet Autoload with LiquidScan Configuration
(liquid handling robot with controller)

LiquidScan Reagent Kit
(LiquidScan Microfluidic Chips – custom surfaced with antibodies)

BioFluidica Blood Collection Kit

Hamilton CO-RE II pipettor tips – 300µl and 1000µl